7 Strategies to Nurture & Convert More Leads with Callyzer
Today's market is very competitive for any seller. In this fierce competition, buyers have multiple options at their fingertips. 
In this competitive era, where all the information is a click away, it is challenging to sell anything without winning the trust and confidence of the buyer. So, having multiple interactions happen between a brand and a buyer before closing a deal. 
These interactions play a very crucial role in building a relationship, which is known as lead nurturing in technical terms. 
Well, what is lead nurturing?
Lead Nurturing can be defined as building a relationship with your prospects and leading them to be your paying customer by educating and guiding them about your product or service. 
Think of lead nurturing like growing a garden - you can't just plant seeds and expect everything to take off instantly; you have to stay patient and nurture the seeds to see results. 
Lead Nurturing is the most significant step in the lead management process. A study by Forrester Research concluded that companies who excel in lead nurturing generate 50% more sales-ready leads at 33% lower cost. A company with excellent lead nurturing strategies can yield many positive results.  
Best Strategies to Nurture & Convert More Leads in 2023
A business's success is directly proportional to how efficient your lead nurturing is. Here are the best methods to nurture leads with ease and efficiency to maximize conversions: 
Create a multi-channel strategy (Offline+ Online touchpoints — show ad campaigns online and follow up on call)

Companies are adopting inbound marketing to generate more sales. Thus, having a solid lead nurturing strategy is a must. Marketers are now looking beyond email marketing and moving towards more effective tactics like automation platforms through a multi-channel approach.   
An effective multi-channel strategy involves automation marketing, social media marketing, SEO-efficient website content, direct sales outreach, and paid retargeting. 
It would be best if you also approached making ad campaigns online. Lead conversion rate increases when you make your prospects feel they are connected and heard. Follow-up calls can guide your prospects and make them feel more in the loop. Also, adding a contact form on your landing page can help your leads quickly contact you. As many tactics are applied, you should ensure that your sales and marketing teams are working conjointly for effective results.
Leverage retargeting, segmentation, and personalization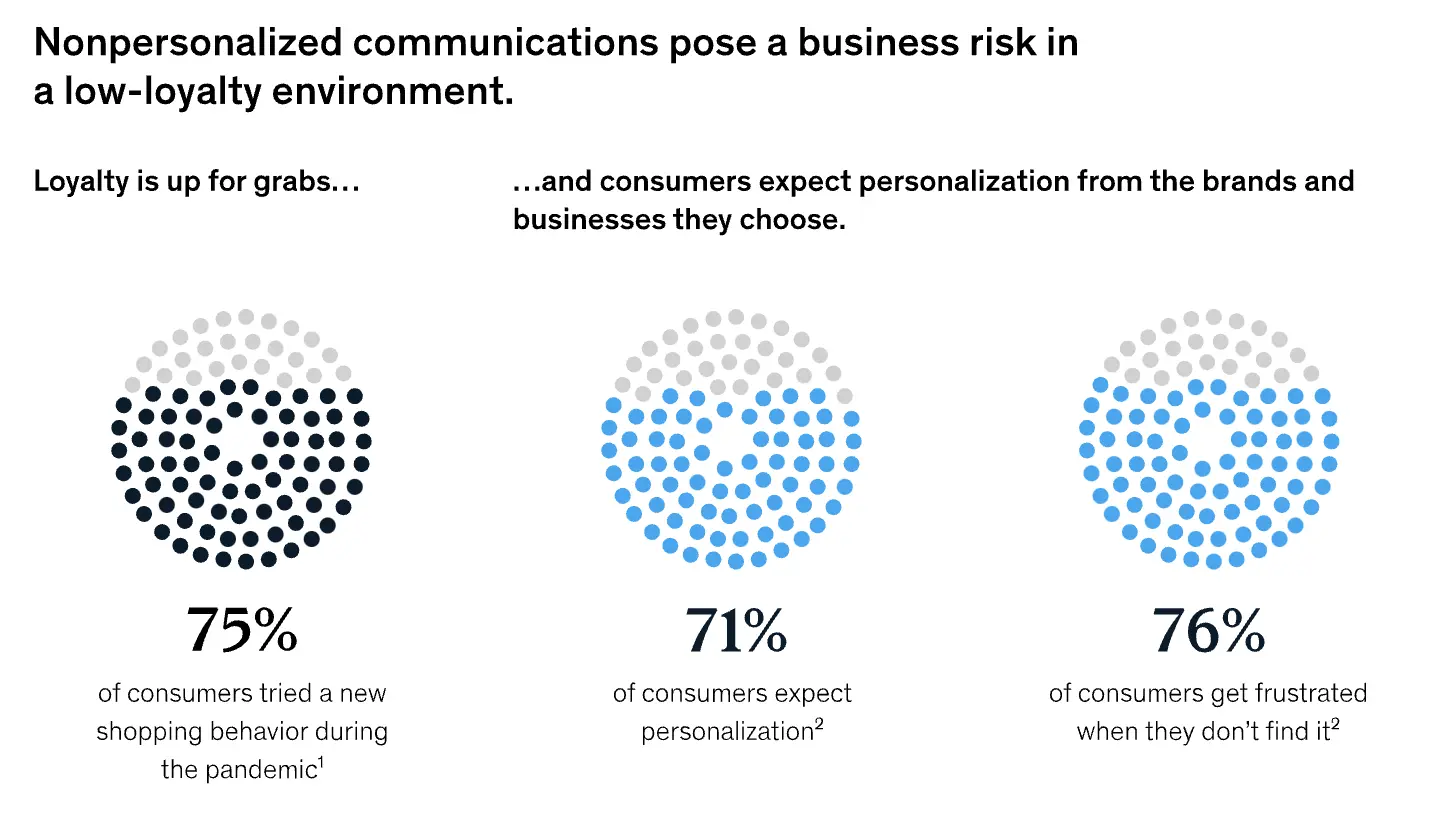 A study by Accenture suggested that due to a lack of personalization, 41% of customers switched their companies. Other company research includes 43% of U.S. customers purchased with companies that provide a personalized experience.
For marketers, the takeaway from these reports is customers now expect brands to provide them with a personalized experience. Provide your customers with what they need. Gauge their interest through online engagement. 
Segmentation of leads is equally important; when you have enough understanding of your lead status, it becomes easy to segregate your leads into their respective segments. Leads interested in your product or service should be contacted regularly for follow-up; also, you can treat them with personalized offers. 
Never miss a call (monitor inbound calls with missed call status) 
Missing a client call is detrimental to your business. Unanswered or Unattended calls lead to a bad customer experience.  According to Babel Force, 84% of customers say they would stop doing business with a company after a bad experience. Unattended calls and never making a follow-up call can put a potential client down. 
To always catch every call, you should invest in call monitoring software that helps you track each marketing call. Callyzer is a modern call-tracking and call-monitoring software that allows you to monitor each call that your telecaller makes. You can view detailed team reports and explore the total number of incoming, outgoing, missed, and never attended calls handled by the entire team from a central cloud-based server. With detailed analysis and statistics, analyzer allows you to analyze all the communication activities graphically.
Read More: How Unanswered Calls Harm Your ROI?
Assign hot/warm leads to high-performing callers 
As you practice the method of segmenting leads according to the respective lead status, it becomes easy to identify warm leads that are more inclined towards investing in your product or service. 
Callyzer is an amazing lead management software that helps you to identify which telecaller amongst the sales team is the star performer.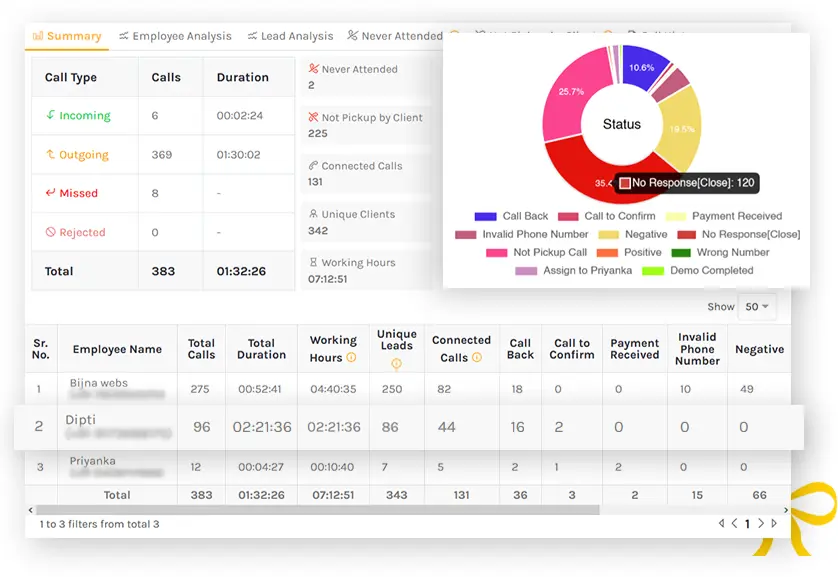 Callyzer also allows you to assign your desired leads to the telecaller of your choice. Assigning warm leads to the star performer can help you generate more sales. Callyzer also allows the telecaller to update the status of the lead with a note after concluding the call. 
Keep filtering leads
Lead scoring is one strategy that can help you in Lead Nurturing. Implementing a lead-scoring strategy makes it easy to identify which leads should be focused on more. It is essential to keep filtering the leads to understand which prospects are consuming more time to convert into paying customers.  
Utilize content marketing
Content marketing is the most effective and traditional method of lead nurturing. Focus on drafting value-adding content and promoting it on different marketing channels. Valuable content always works as a magnet to potential leads. 
Relevant and valuable content helps your prospect understand how your product or service can help them solve their problem. Valuable content not only helps build trust and brand reputation, but it is the best way to prove to your prospect that you know your product or service well.
Evaluate team performance and keep optimizing your calling funnel 
The most important aspect is a well-oiled system to generate and manage leads. The organized system helps you to elevate the team's performance. With valuable insights and data, finding loopholes and improving the lead conversion funnel is easier.
Callyzer gives you a detailed report on a daily, weekly, and monthly basis to keep track of employee productivity. Callyzer empowers you and your employees to improve sales by increasing productivity. 
Prystyn Care uses Callyzer to increase sales and handle its sales team efficiently. Callyzer has made its employee assessment easy. They can review how well employees are performing. Callyzer has helped them set a benchmark amongst the sales team, which helps compare other employee performance. Callyzer has also helped them track employees who are working from home. 
Callyzer is helping them track how many calls are being made and how long the sales team has interacted with leads daily. Reports like Call Duration and No. of Calls have helped them train and improve employee productivity and performance.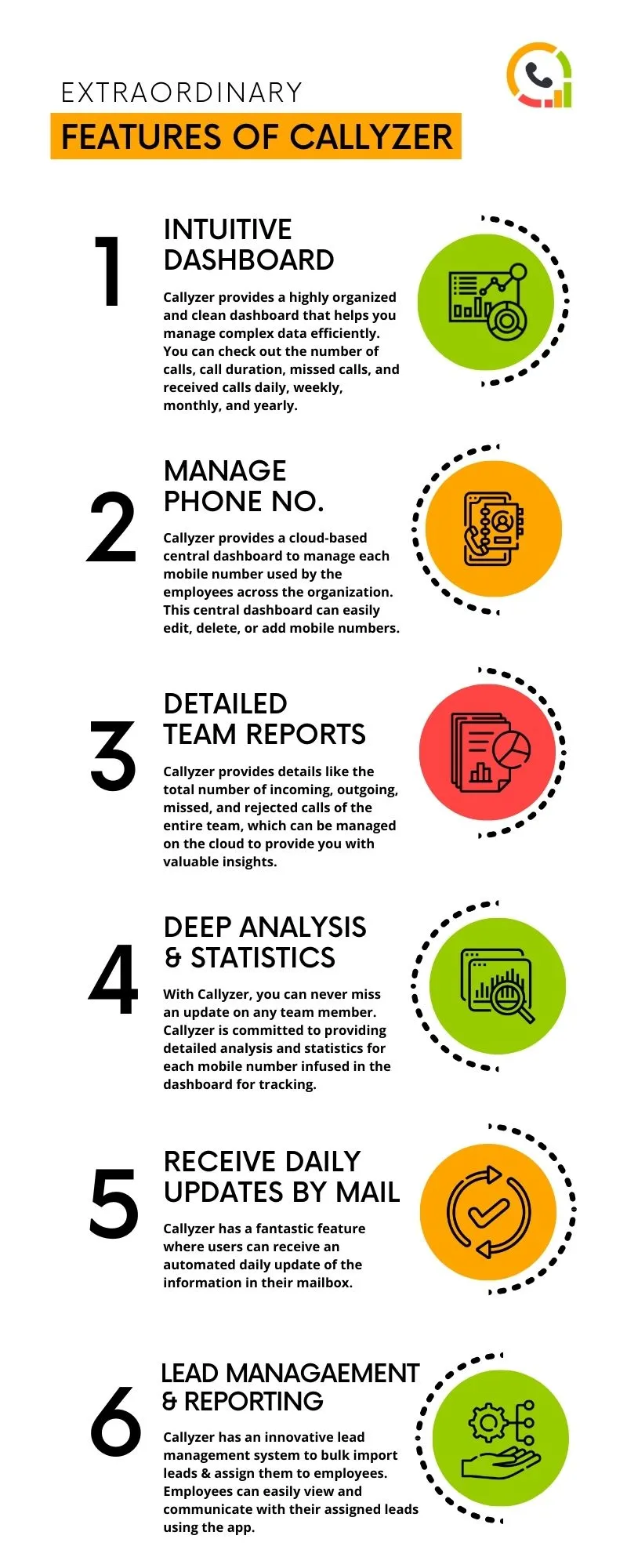 Why Use a Lead Gen & Nurturing Software?
Lead management is a complex activity that involves various steps like lead generation, lead qualification, lead tracking, and lead nurturing. Each process is interconnected and crucial. Companies often focus more on generating leads, which results in poor lead conversion. Operations in the lead management system should be followed accurately to convert prospects into paying customers.
A lead generation and nurturing software or an application help you generate more leads and boost your marketing campaign. The significant advantages of using the applications are:
Analytics
The best lead management software provides useful insights into your marketing campaigns and offers valuable reports. With the help of information and analytics, you can judge what works the most to boost your sales.
Callyzer is a fantastic call and lead management software that helps you and your telecalling team to analyze and evaluate performance. Callyzer enables you to bulk import leads and assign them to the right telecalling employee. Also, telecallers can easily view and communicate with their assigned leads with a dedicated application. 
Lead Nurturing with fewer efforts
.
The lead management process is lengthy and tedious. You get easily caught up in long spreadsheets. Leading management and nurturing software helps you be organized and well-informed about your employee's performance. It not only allows you to boost your sales but also helps you in boosting your team's productivity.
During lead nurturing, sometimes there are better times for some prospects to be converted into paying customers. With lead nurturing software, you can easily group such not-ripe leads in the sales pipeline.
Start Using Callyzer to Nurture Leads Efficiently
Companies are investing a more considerable amount of revenue in sales and marketing. Although generating and nurturing leads is not a walk on a cake. Companies now need a reliable tool for efficient lead management and lead nurturing. 
Callyzer is a one-stop destination loaded with great features that helps in uplifting lead management and lead nurturing process. Callyzer's cloud-based central dashboard allows sales managers to regularly monitor their team's performance. It offers detailed analysis and statistics of all the communication activities, which helps monitor the team's call logs. Hence, improving employee productivity. 
Callyzer also offers a robust lead management system that helps you to manage, filter, and focus on hot leads. Callyzer's lead reporting also lists the prospects yet to be contacted. 
Boost your lead nurturing experience with Callyzer! Start working with Callyzer today to nurture leads efficiently!