Everyone wants to increase their sales revenue and team productivity. Some advise starting an outreach activity, while others vouch for the amazing advantages of running an inbound process. Whatever you may choose, there's always revenue left on the table. In this blog, we'll discuss the benefits of telemarketing. 
We'll also explore the difference between inbound vs. outbound calls and share what you need to start inbound or outbound telemarketing operations. So, let's get started.
What is Telemarketing?
You need to market your brand to grow your business and reach out to your target audience. But in the age of competitive media, you need deep pockets to succeed in marketing. Small businesses and early-stage startups cannot spend money on marketing campaigns whenever they need a growth boost. 
Telemarketing allows them to contact a prospect directly, explain the benefits of their product/service, and try to close a sale. In essence, telemarketing is defined as the art of connecting directly with prospective buyers via phone or live chat.
Telemarketing is a type of outbound call that's used for prospecting, lead nurturing, and sales. While telemarketing can be broad, it's just a subset of your sales process. 
A few things make telemarketing very useful for a small business or startup.
First, it allows you to use data to identify and reach out to potential customers, qualify them, and move them through the sales process.

Second, it lets you interact with prospects in real time and discover if they are interested almost immediately. 

Third, telemarketing is highly-scalable. You can set up a call center, hire a team of calling agents, and launch automated dialing campaigns to reach prospects at scale.
Benefits of Telemarketing
Telemarketing lets you reach out to prospects anytime and any day, making it easier to close deals. It also allows you to connect with the decision-maker directly. 
If you've got a direct sales team or want to increase your conversion rates, telemarketing is a great way to get in front of the people ready to buy. 
When done correctly, telemarketing/telecalling operations are an effective way to increase awareness about your brand, create demand, and drive sales. Here are some of the advantages of having a telemarketing strategy: 
Helps Generate More Leads:

A well-designed telemarketing campaign generates qualified leads and lets you engage prospects at different stages of the buyer's journey.
Helps Develop Longlasting Relationships With Prospects:

Telemarketing is an excellent way to make a long-term impression on prospective buyers. It is a great technique to nurture prospects, build credibility and create value over time.
Lets You Get In Touch With People Who Matter:

Telemarketing/telecalling operations allow you to reach out to the right people at the right time, thus increasing the chance of getting a response and sales. 
Prepares You For Direct Meetings With Customers:

Direct phone calls to prospects and clients enable you to meet them face-to-face, learn more about their needs and problems, follow up on their interests, and close a sale. 
Types of Telemarketing 
Telemarketing can be an essential part of your lead generation and nurturing process. Depending on your business goals and sales ambitions, there are primarily two types of telemarketing campaigns you can invest in: 
1)  Inbound telemarketing or telecalling campaigns
2)  Outbound telecalling campaigns. 
Inbound telemarketing is when leads approach you directly via a call in response to an advertisement or brand-building activity. Outbound telemarketing involves calling potential customers. The difference between inbound and outbound telemarketing is the source of the leads. 
The inbound telemarketing campaign depends on multiple sources for leads, such as your website, social media, ad campaigns, etc. In contrast, outbound telemarketing sources lead from a single source, usually industry data or general customer interest data. 
Let's look at both approaches one by one.
Inbound Telemarketing: Brief Definition
Inbound telemarketing is a reactive approach that allows customers to call first. Companies make pre-sale efforts by advertising their products or services through their website, social media, or direct mail. 
Such advertisements encourage customers to call and inquire about a product or service. Take the following ad, for example: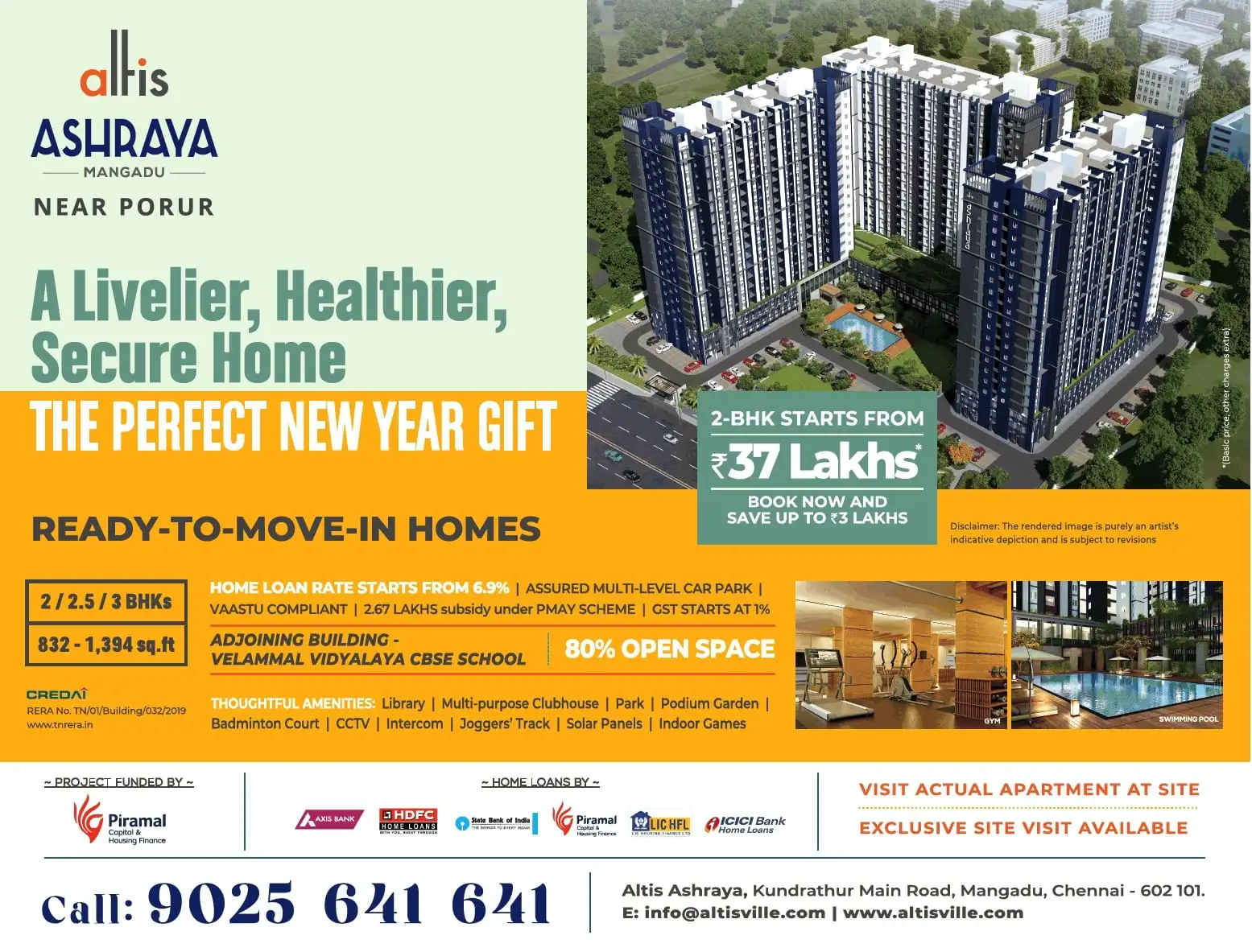 Source: Altis
The developer has advertised in the newspaper with bold and prominent calling details. Interested parties can call to learn more about the project and other information. 
In this case, customers are already interested in your product or service when they call you. Your job is to answer them and provide detailed insight and information they require. According to market experts and studies, inbound telemarketing registers higher conversions and sales than outbound telemarketing.
The real challenge with inbound campaigns is to grab the attention of prospects. Your advertisements should be strong enough to attract potential clients to enquire about your product or service. Ideally, you should invest seriously in growing brand awareness by publishing attractive advertisements across various marketing channels like social media, print, television, or radio.
If you manage to attract your target audience through compelling advertisements, half your job is done. Leave the rest to experienced inbound telemarketers within your team to interact with incoming calls from potential clients and close a sale. 
There's another type of inbound telemarketing campaign too. It involves listening to customer queries and answering their questions. For example, customer care calls received by Telecom companies.
Outbound Telemarketing: Brief Definition
Outbound telemarketing is a form of direct marketing carried out by calling existing or potential clients to sell, promote or publicize a company's products or services.
It is often used to generate leads, make sales, and/or promote specific offers, events, or services. The primary objective of outbound telemarketing is to get the salesperson or marketing representative to speak directly to a prospect with the intention of closing a sale. 
A typical example of outbound telemarketing would be a telemarketer calling someone and asking them to purchase a specific product or service.
There are two kinds of calls you make in an outbound telemarketing campaign — cold and warm. 
Cold calling involves reaching out to people who have never done business with you before. It's typically effective only when talking to prospects in pre-defined geography who've used similar services before. You reach out directly to someone who has not shown any prior interest in your products or services. It aims to provide knowledge about your product to prospects and convince them to purchase.
Warm calling is about upselling, cross-selling, or re-selling your services and products to your existing customers. It also involves staying in touch with your existing customers to solve their problems, learn more about their pain points, and in the process, suggest add-ons to improve the bottom line.
Outbound telecalling is used by small-scale businesses with a low marketing budget. However, large enterprises and startups are increasingly adopting outbound calling strategies too. 
Inbound vs. Outbound Telemarketing — What's The Difference 
|   | Outbound Telemarketing | Inbound Telemarketing |
| --- | --- | --- |
| Initiative | The sales agent initiates the call to the customer. | The customer initiates the call to the company. |
| Goal | The goal is to generate leads, make sales, or conduct surveys. | The goal is to assist customers, resolve issues, or take orders. |
| Approach | The sales agent must follow a script or sales pitch. | The sales agent must be knowledgeable about the company's products and services. |
| Chances of Rejection | The sales agent may encounter rejection or hostility from customers. | The sales agent interacts with customers who are already interested in the company's products or services. So, there's the least resistance or objections.  |
| Follow-ups | The sales agent may have to make multiple calls to the same customer before making a sale. | The sales agent can take the time to answer customer questions and provide personalized service. |
| Need for Negotiation | The sales agent may need to negotiate with the customer to close a sale. | The sales agent may need to negotiate when they're trying to cross-sell or up-sell products or services. |
| Performance Metrics  | The sales agent's performance is measured by metrics such as the number of calls made, sales made, and conversion rates. | The sales agent's performance is measured by metrics such as call wait times, call resolution rates, and customer satisfaction and score. |
What to Choose for Telemarketing — Inbound or Outbound? 
You already know the difference between inbound and outbound telecalling campaigns. But how to make the decision of what's good for your business? We have a small checklist to help you make a decision. It's not extensive and will help you test the campaign for effectiveness quickly. 
Plan Inbound Telemarketing Campaigns When
You want to build a long-term brand; 

Create brand awareness; 

Nurture leads organically; 

Have huge marketing budgets.
Plan Outbound Telemarketing Campaigns When
You work in a sales-oriented industry like real estate or finance; 

Have a limited budget for growing your brand or product; 

Have little or no organic brand value, especially when starting a business; 

You want to book leads for meeting prospects in person. 

Use a Call Monitoring System to Improve Inbound and Outbound Telemarketing Operations
Whether you plan to start an outbound telemarketing campaign or thinking of an inbound campaign, you will need set processes and proper tools to make it successful. The best way to improve performance, in any case, is to track the team's performance. 
A call monitoring system like Callyzer helps you remove the guesswork from your telemarketing operations and help you: 
Save time on reviewing the team's performance manually; 

Identify the team's performance, and top performance, and train weak agents; 

Achieve your sales targets faster. 
Excited about the prospect of improving your inbound and outbound calling operations. Check out the full features of the Callyzer call monitoring software now. 
Need more assistance to make a choice and understand the benefits of an efficient call tracking system? Call us today and learn more about the benefits of using Callyzer and its amazing features.